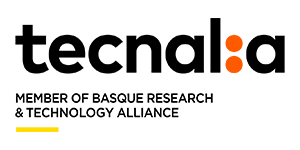 TECNALIA is the largest centre of applied research and technological development in Spain, a benchmark in Europe and a member of the Basque Research and Technology Alliance. We collaborate with companies and institutions to improve their competitiveness, people's quality of life and achieve sustainable growth. We do it thanks to people who are passionate about technology and committed to building a better society. Its main scopes of action are: Smart Manufacturing, Digital Transformation, Energy Transition, Sustainable Mobility, Circular Economy, Personalized Health and Urban Ecosystem. 
Let me to introduce myself, I am Borja Peña Quintero, and my education is industrial engineering (2005) & materials engineering (2007) from the University of the Basque Country. I work as a senior researcher at Tecnalia Research and Innovation since 2007. During my professional activity, I have been involved on the development of numerous research activities related to steelmaking processes and steel developments, from the review of the corresponding drafts, proposal writing, development research projects as partners and as coordinator, to dissemination and exploitation activities, in collaboration with partners such as universities, industrial companies and/or other research agents.
Dissemination activities are another important activity of my daily work with several papers, congresses, and recently member of the Scientific Committee of the SteelTech 23 congress. In addition, I´m currently working on my doctoral thesis on the improvement of steel for offshore applications.