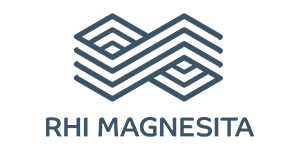 RHI Magnesita is the leading global supplier of high-grade refractory products, systems and solutions which are critical for high-temperature processes exceeding 1,200°C in a wide range of industries, including steel, cement, non-ferrous metals and glass. With a vertically integrated value chain, from raw materials to refractory products and full performance-based solutions, RHI Magnesita serves customers around the world, with around 12,000 employees in 28 main production sites and more than 70 sales offices. 
The Group maintains a premium listing on the Official list of the London Stock Exchange (symbol: RHIM) and is a constituent of the FTSE 250 index, with a secondary listing on the Vienna Stock Exchange (Wiener Börse). 
My name is Bernd Lorenzoni and I have a background in engineering physics. I have been working at RHI Magnesita for almost twelve years now, with a main focus on the area of material testing. Today, I am part of the Pioneer Research Team of the company. We are responsible for the research and development of innovative concepts and solutions for the refractory industry. In my role as innovation officer for Pioneering Production Routes, I am the main contact person at RHI Magnesita for HyInHeat.