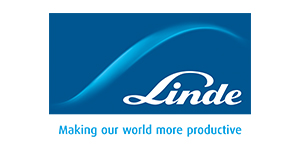 Linde is a leading global industrial gases and engineering company with 2020 sales of $27 billion (€24 billion). The company employs approximately 74,000 people globally and serves customers in more than 100 countries worldwide. Linde delivers innovative and sustainable solutions to its customers and creates long-term value for all stakeholders. The company is making the world more productive by providing products, technologies and services that help customers improve their economic and environmental performance in a connected world. 
Linde has been optimizing gas processing technologies for 140 years, successfully delivering more than 4,000 plant engineering projects around the globe. Favoring trusted, lasting business relationships, the company collaborates closely with customers to enhance plant lifecycle productivity and innovate process flows. The company's proven gas processing expertise play an indispensable role in the success of customers across multiple industries – from natural gas and oil refining through petrochemicals and fertilizers to electronics and metal processing.
I am Director of R&D Metals, Combustion & Energy in EMEA at Linde Technology and Linde's primary contact person in HyInHeat. Over the last 5 years we have focused our development in the field of fossil free heating and melting through hydrogen oxyfuel with emphasis on demonstration. When the project was introduced to us, we saw a great fit with our goals.