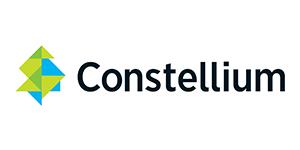 Constellium is a global leader in the development, manufacturing, and recycling of aluminium products and solutions. We design and manufacture advanced alloys and engineered solutions for a range of applications, such as beverage cans, cars, airplanes, and more. Our story dates back more than a century, but our mission remains the same: to create game-changing aluminium solutions for a circular and sustainable economy and a brilliant new day. 
With approximately 12,000 employees around the world, we operate 26 manufacturing sites in Europe, North America, and China, and have 3 R&D centers. We are headquartered in Paris, with corporate offices in Baltimore and Zurich. Our Company is structured around three business units: Aerospace and Transportation (A&T), Packaging and Automotive Rolled Products (P&ARP), and Automotive Structures and Industry (AS&I). 
Innovation is Constellium's driving force. A number of our innovations are now standards for the entire aluminium industry, bringing improved performance, enhanced manufacturability, and eco-efficiency.  
We work together with our customers to design and manufacture the products they need. We are always innovating for a safer and more sustainable tomorrow, finding lighter and greener solutions for our customers while striving to improve aluminium's overall footprint. 
The Constellium Technology Center (C-TEC) is our world-renowned R&D facility with ~250 employees dedicated to aluminium and its alloys. Opened in 1967, the center has been a key contributor to numerous innovations in aluminium metallurgy, including the design of new alloys, metallurgical tempers, products, functional applications, transformation and enabling processes.  
The center's full- and prototyping-scale facilities provide the ideal venue for us to develop new solutions that meet customer needs. It plays host to a team of international scientists and technicians, all with unique competencies, and has a top-level international university network. 
My name is Pierre-Yves Menet and I am responsible for the Casting & Recycling Group at Constellium Technology Center, C-TEC. In HyInHeat, C-TEC is in charge of one of the four Aluminium sector demonstrators (WP5), namely regarding the retrofitting of natural gas fired reverbatory furnaces with hydrogen – oxygen burners.