Meet the partner:
Andreas Johnsson of Swerim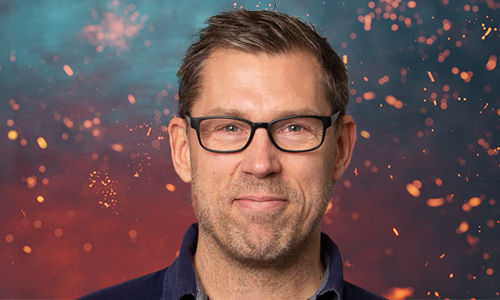 Can you shortly introduce yourself and your role in the HyInHeat project?
My name is Andreas Johnsson. I work as a Sr Researcher in Swerim's group – heating and metalworking. I am responsible for our Research area Heating technologies. I am the primary contact/project leader for Swerim in the HyInHeat project. We are involved in a number of activities in the project, so I will overview these activities, so we perform them in time, on budget and in-line with the project proposal. Our largest task is that we will provide a demonstrator for the project, where our pilot walking beam furnace will be equipped with hydrogen infrastructure and control units to run campaigns where we heat steel with hydrogen as a sole fuel. I will work internally with our pilot and demo department to accomplish this. We will also work closely with other work packages related to this task, where I will be the main link interacting with the other partners, for instance relating to measurement technologies, safety and training, establishing baseline definitions with industry partners, the greenfield study together with steelworks and technology suppliers, and being a part in making a LCA study to find the larger perspective and how the hydrogen route would affect the value chains of the steel producer. I will also support the communications and dissemination to provide outcomes and impacts from the tests to be communicated to a wider audience.
How did Swerim
 get involved in the HyInHeat project?
In Sweden there are several large investments and ongoing projects in fossil-free steelmaking. Since I am involved in the downstream process where the steel is processed to shape before delivery to customers, including rolling, forging etc., I was closely watching calls where this would be addressed, since the furnaces associated with these processes are also large and important energy consumers that must be addressed if a fossil-free steel is to be supplied to end-users. Hydrogen combustion and electrical heating together with some other options are natural pathways to reach this goal, and of course we want to be a part in successfully bridging over to this route of fossil-free steel production. Swerim have the knowledge and equipment to be an important partner and contributor in demonstrator activities, research and development with our pilot facilities and process knowledge. Once this topic appeared that later led to this project, I participated in brokerage events where ideas under this topic were pitched by me and others. Eventually we had a core group who wished to collaborate, and the project group were forming and growing. Fortunately, the coordinator, RWTH, accepted to take the lead and guided this large consortium to a common successful application.
How do you see the added value of HyInHeat for

Swerim?

Swerim gets the opportunity to collaborate with some of the best in Europe in pursuit of the best way forward using hydrogen as a sole fuel in heating process, not only for steel but also Aluminum and furnace lining and refractories. Related to this project we have partners from academia, end-users, technology providers, suppliers and research institutes that we have the chance to interact with, learn from and contribute to with our results and knowledge, which makes it a valuable hub for sharing, learning and evolving within the active field. We have the opportunity to assist the Nordic steel industry reaching their fossil-free production targets and in the meantime evolving, learning, testing and retrofitting our own pilot equipment to meet these needs and use our pilot equipment to investigate what the best way forward is. Pilots are adaptable and a cost-effective way to prove a concept before it hits production, and it is vital for us to be a part of this journey.
What is the role of

Swerim

in the HyInHeat project?

We will contribute to most of the work packages within the project. The demonstrator, our pilot walking beam furnace, will provide insights in how good of a fuel is hydrogen. We will test it with three different oxidizers, air, air enriched with oxygen and pure oxygen combustion. We will get an insight in how the flue gases affect the energy balance and heat transfer to the material, and how the material is affected by this combustion atmosphere, will it affect the oxide formation, descaling – in our descaling unit- or decarburization of the tested material. We will have to address a very high dew point, 99-100% H2O flue gas atmosphere resulting from H2/O2 combustion, how to deal with the condensation and low furnace pressures due to low flue gas volumes and how to handle cold spots where the flue gas is going to want to condensate. We will work together with equipment suppliers to install and control hydrogen combustion via flow trains. The demonstrator will have an important role for developments in measurement technologies, since they will install equipment here. We will provide process knowledge for baseline definitions of todays practice and deliver LCA studies providing insights how a hydrogen integration in the reheating furnace sections of the steel works would affect the internal steel value chain and in detail how the material flow and energy and mass balances would be affected. We will supply test data for the modeling activities and the greenfield study where a hydrogen furnace will be designed based on outcomes from the demonstrators.
What do you hope to achieve by the end of the project?
We want to have successful campaigns carried out in our pilot facilities, that are fully equipped for hydrogen combustion. We want to have excellent knowledge about how hydrogen combustion affects material quality and heat transfer. We have identified critical areas and research gaps related to operating a large continuous furnace with hydrogen as a fuel. We have contributed to modeling, and a new furnace design in the greenfield design concept for a hydrogen furnace. We know more about how the entire value chain would look like in the context of a steel work adapting their large reheating furnaces to hydrogen and how the energy and mass balances are affected. We have been a part in advancing the knowledge on hydrogen in large furnaces from a TRL 5 to a TRL 7. Last but not least our group and internal colleagues have learned a lot meanwhile having lots of fun and learned to know many skilled persons interested in the hydrogen economy and technology area from Sweden, the Nordic countries and from all over Europe.
Want to stay up to date about the HyInHeat project? Subscribe to our newsletter.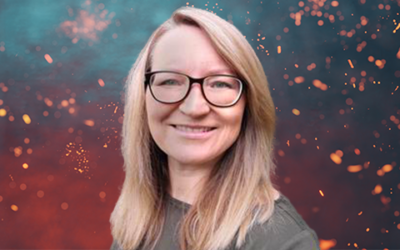 Meet the partner: Dr. Magdalena Coventry of Toyota Motor Europe Can you shortly introduce yourself...
read more