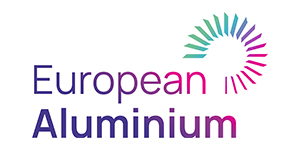 European Aluminium is the voice of the entire value chain of the European aluminium industry. With over 100 member companies and national associations, we represent more than 600 plants across 30 European countries. Our members include primary aluminium producers, downstream manufacturers of extruded, rolled, and cast aluminium, and producers of recycled aluminium. 
At European Aluminium, we strive to promote the sustainable use of aluminium, advocate for the industry's competitiveness and innovation, and positively contribute to Europe's industrial policy. In line with this mission, we established the Innovation Hub in 2015, as a platform to accelerate innovation in the aluminium industry. The Innovation Hub brings together experts, researchers, and industry players to collaborate and develop new solutions for a more sustainable aluminium industry. 
I am Francesca Cavezza and Innovation Project Manager at European Aluminium. I will be the link between the project itself and European Aluminium and I will do my best to asure that the expertise and the strong connection that we have with the aluminium industry within European Aluminium will be used to exploit the outcome of the project in the best way possible.