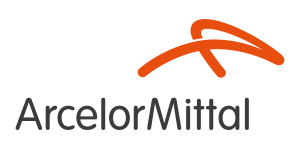 ArcelorMittal Innovación Investigación e Inversion S.L. (AMIII) is a company that belongs to ArcelorMittal Group, the world's leading steel and mining company, which produces 10% of the world's crude steel output. Guided by a philosophy to produce safe, sustainable steel, it is the leading supplier of quality steel products in all major markets including automotive, construction, household appliances, and packaging. ArcelorMittal is present in 60 countries (32 of them in Europe) and has an industrial footprint in 16 countries. 
 AMIII is based at ArcelorMittal's R&D Centre in Asturias and the Basque Country, and is an active member of various research networks. Lines of research include Process and Product Technologies, Decarbonization, Sustainability and Digitalization. AMIII specializes in the implementation of new technologies in different stages of the steelmaking process, and has become a benchmark for the development of innovative technology projects at regional, national, and European level, through its close collaboration in the development of projects with ArcelorMittal España and other European steel companies of the ArcelorMittal Group. In addition, there is close contact between AMIII and various plants of the company in order to ensure that the solutions developed can be easily installed, tested, and finally implemented in the Group's installations that can benefit from them. Among other facilities, the R&D Centre has several pilot plants for production process simulations, an energy lab, gas lab, etc. AMIII has also participated in a wide variety of long-term regional, national and European projects. 
 ArcelorMittal is committed to a responsible use of energy that helps create a lower carbon future. Around three-quarters of our CO2 emissions are created when carbon – in the form of coke and coal – is used to reduce iron ore during the steelmaking process. So even if all ArcelorMittal operations were powered by wind turbines, the company would still be emitting significant levels of CO2. As a result, ArcelorMittal is developing a low-carbon technology strategy to reduce our carbon emissions per tonne of steel, working on different axes, which include reducing carbon emissions in steel production, reusing gas produced or recycling/capturing it. 
Our expert R&D team in the Decarbonization and Sustainability section of Global R&D Spain works on the optimization of sustainable steel production from the energy efficiency point of view. They work closely with a range of internal customers covering every production process step. This section works with a transversal approach, not only on different production processes but also with all the plants of the Group, in order to ensure that the valuable outputs of the projects are shared and implemented as widely as possible 
With over 10 years of experience within the ArcelorMittal Global R&D Spain organization, Ángel García, area leader of the Process & Product Technologies team, and Víctor Cuervo, senior scientist of the Decarbonization and Sustainability team, have participated in the submission of HyInHeat proposal to the Horizon Europe call.